The steering committee of the DE-Hub Karlsruhe for applied artificial intelligence starts its work.
AMAI GmbH supports the steering committee with its managing director Dr. Jürgen Stumpp together with Antje Leminsky, CEO Grenke AG; Jan Wiesenberger, board member FZI Forschungszentrum Informatik; Roman Melcher, managing director dm-drogerie markt and dmTECH; Gabriele Luczak-Schwarz, first mayor of the city of Karlsruhe; Matthias Hornberger, chairman CyberForum e. V.; Stephan Müller, Managing Director inovex GmbH; Prof. Dr. Thomas Hirth (represented by Prof. Michael Decker), Presidium KIT.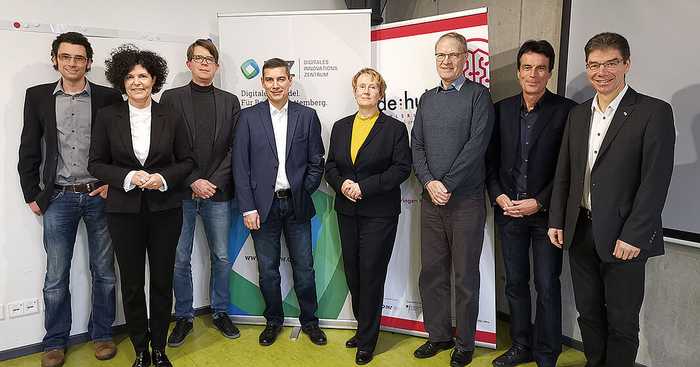 Further information can be found at CyberForum.