In an annual member survey, the Logistics Association MHI determines the current and planned use of individual disruptive technologies. The use of artificial intelligence (AI) has experienced another growth spurt. Last year, 12% of companies surveyed said they were using AI in their warehouses. That number rises to 17% of respondents in the latest edition. That shows the industry is aware of the benefits of AI - as well as its disruptive potential.
The association also surveys if and when previous non-users plan to adopt. A clear upward trend is illustrated in the following chart. By 2025, more than 60% of the 1003 logistics experts surveyed worldwide plan to use AI in their organizations.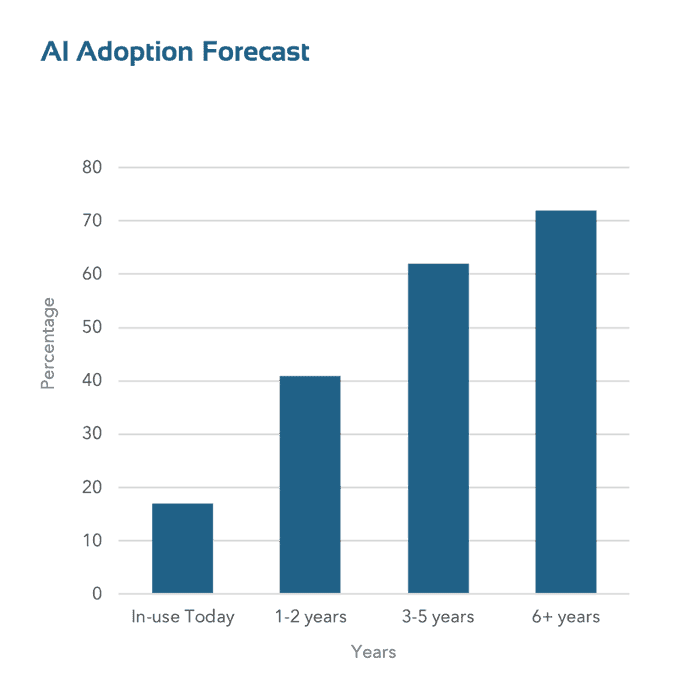 This certain haste is well-founded. The McKinsey Global Institute (2018) expects that companies that fail to adopt AI, or adopt it too slowly, will lose 23% of their operating cash flow by the end of the decade. The main reason, it says, is the loss of order volume to competitors that invested early.
Logistics companies that act now have an opportunity to gain an early competitive advantage over laggards and non-adopters.
---
Which AI technologies are right for logistics?
In our Industry Brief Logistics, we describe in detail for which supply chain applications AI is particularly useful: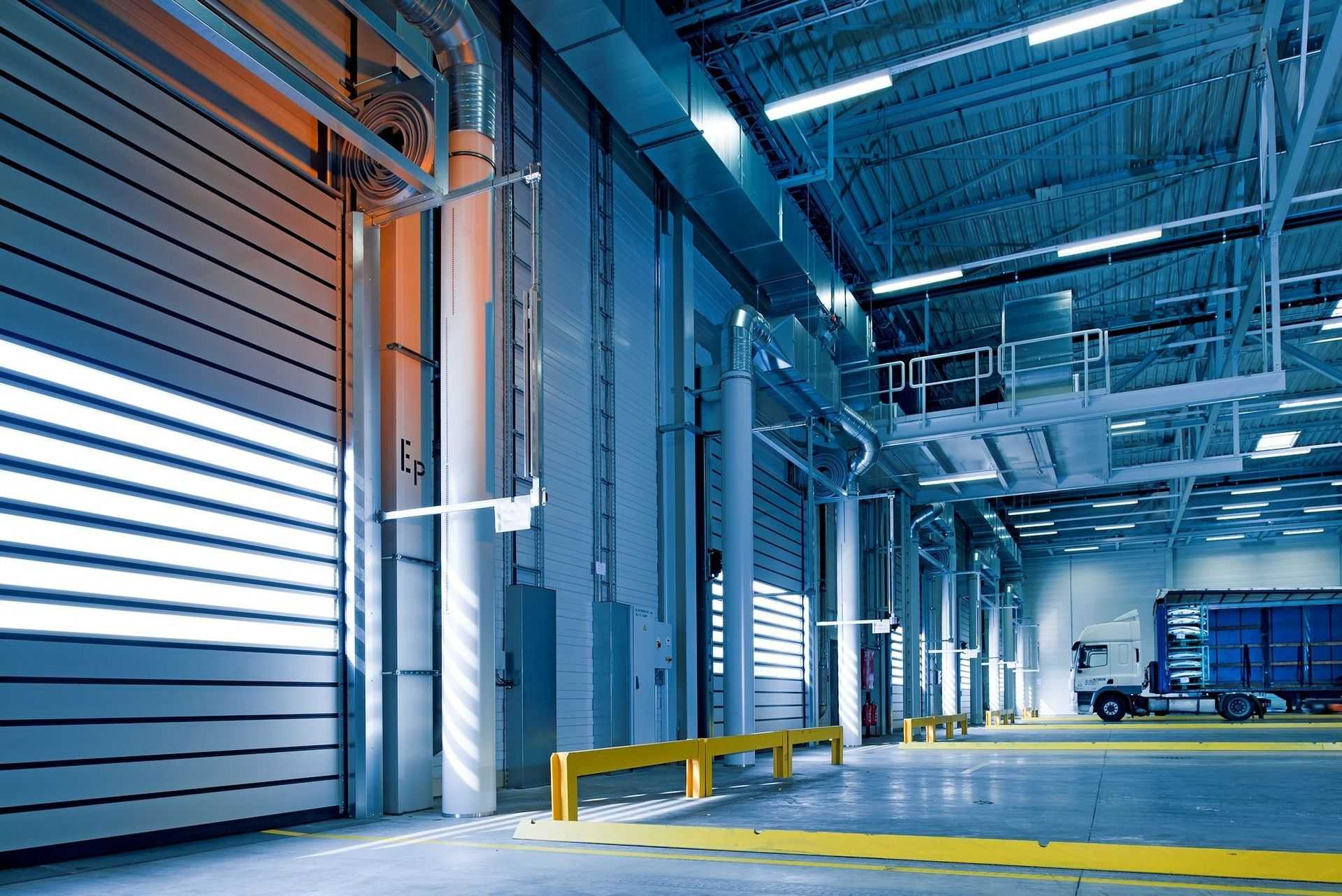 Industry Brief
Warehouse optimization, customs tariff number prediction, shift scheduling and more. Our customized machine learning solutions give your logistics operation the competitive edge it needs.
---
More:
2021 MHI Industry Report: Survey of MHI Members
Front Runners vs. Followers vs. Laggards: Economic impact of AI adoption timing: Bughin, J., Seong, J., Manyika, J., Chui, M., & Joshi, R. (2018). Notes from the AI frontier: Modeling the impact of AI on the world economy. McKinsey Global Institute. Specifically pages 39ff. and Exhibit 13.